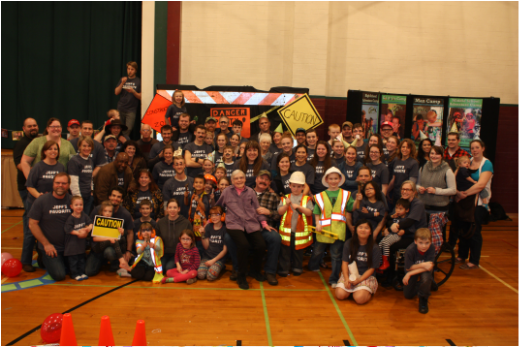 Happy 60th, Jeff!
It's Time For A Face Lift!!

Bring your friends & family & piggy bank to Camp Jonah on February 21st for an afternoon of fun & fundraising! We're calling this: 60 for 60 ($60,000 for Jonah to celebrate Jeff's 60th Birthday.)

The BIG goal for the BIG day is to raise $60,000 in gifts and pledges in order to completely remodel the front entrance of the main camp building before our 20th Anniversary Celebration on May 28th—and to help Jeff celebrate his 60th Birthday!


---
Who's invited: Everyone!
When & Where: Camp Jonah on Sunday, February 21st, 1-4 pm
What's Included: Birthday Cake, Fun Snacks, Awesomely Fun Games, valuable prizes, and more. It'll be worth your time to join us for the afternoon!
Top Secret: T-shirts say "Jeff's Favorite" on the front! We want to surprise him with everyone wearing these for a group photo and birthday party at 3 pm. (Sh-h-h, this is a surprise!)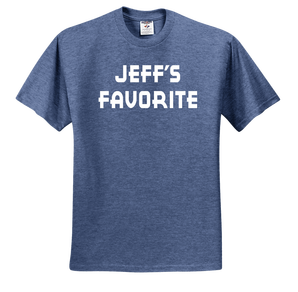 ---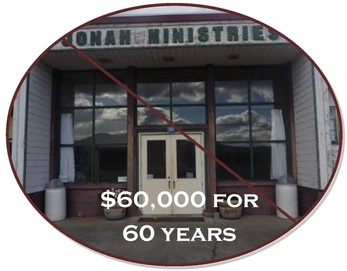 MORE INFO:

At Camp Jonah, we're always looking for a reason to party, so in honor of Jeff's 60th birthday and Jonah's 20th anniversary we want to do something awesome! We want to raise $60,000 to revamp the Jonah entry and to help Jeff celebrate his big 6oth birthday! We are sure that at one time (or more) you have said something about how unfinished (to put nicely) the front entrance looks. When you give a tax deductible donation to this fundraiser, you will help give new life and inspiration to the front of our main building!

You can give online to this specific fundraiser, as well as order T-shirts for you and your family. We'd like to surprise Jeff at 3 pm with a whole gym full of people wearing shirts that say "Jeff's Favorite"!

Would you help us help Jonah? God has used Camp Jonah to change our lives in ways we could have never imagined. I'm sure you have some crazy Jonah stories as well. Together, let's give a makeover to the camp that God has used to make our lives new. We want to finish this remodel prior to the camp's 20th anniversary celebration on May 28th!

The focus of this fundraiser is to glorify God through this remodel that will help with the look and functionality of the building and the camp. It will offer a more inviting look as well as energy-saving changes. This is a necessary remodel with a very short time-line. Let's see what we can do before February 21st! (We can take pledges for up to six months - think Tax Refund...)
---
Prizes Available During the Party!
Raft Trip for 4 ($280 value)
Free Youth Camp
Free Adult/Family Camp
$50 Off Any Camp (2)
Sweatshirts and t-shirts
$50 iTunes gift card (2)