The Craft Getaway Information

This weekend includes crafting, product demonstrations, food and lodging - and of course a weekend away with friends. You'll do no laundry, cooking, cleaning or chasing kids for over 50 hours while our staff caters to your every need! This weekend is for all crafters so come ready to share ideas and trade tips and techniques!
Our workshop is available for your wood working, painting, or larger projects!
Thursday Arrival $165: Thursday 6:00pm to Sunday 3:00pm. Please do not arrive before 6pm on Thursday.
No dinner is served on Thursday night, however, there will be brunch served on Friday morning for Thursday registrants.
Friday Arrival $145: Friday 3:00pm - Sunday 3:00pm
Please do not arrive before 3pm on Friday.
No lunch is served on Friday.
Sign up before September 15th and receive $25 off!!
Meet our Coordinators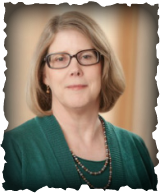 I'm Jan Brending, married with 2 daughters -- Sarah 22 and Corrie 17. Both my daughters have attended camps at Jonah Ministries and Sarah worked at the camp for a number of summers. I love crafting and became involved with The Craft Getaway almost from its beginning. Jonah is near and dear to my heart and I believe the Getaway is one of God's ministries to women.
---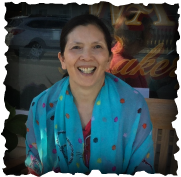 My name is Julie Vawser, and I am married to Dave. We first got involved at Jonah when our daughters, Abbi and Ellie, started going to Missions Camp back in 2003. Since then, our daughter, Ellie, has served on summer staff for 9 summers, and she is the one who dragged me kicking and screaming to Craft Getaway in 2008, telling me how wonderful the Getaway was. She was right, and I have only missed a Getaway once in all those years. Then three years ago, my husband and I were asked to join the Jonah Board. It has been a privilege to serve with such a godly group of people.
---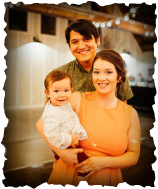 My name is Abigail (Abbi) Heyden. My husband, Phen, and my daughter, Josephine, and I live in Portland, Oregon and attend The Gathering Community Church. I first attended Jonah at their Missions Camp with my sister Ellie, and it changed my heart greatly. I've loved and supported Jonah and their ministry ever since. My sister's involvement and soon after my parents has kept me close to Jonah through the years. I love being crafty, always working on projects and making gifts. This retreat has been the perfect getaway in my busy life to spend time on them and time on myself. I always come away renewed and reinvigorated with the Holy Spirit, finding that motivation to incorporate the things I love to do into my life.
---
---