construct:
kon-struhkt
verb (used with object)
1. to build or form by putting together parts; frame; devise.
2. Geometry. to draw (a figure) fulfilling certain given conditions.
noun
3. something constructed.
4. an image, idea, or theory, especially a complex one formed from a number of simpler elements
synonyms: build, put up, set up, raise, establish, assemble, manufacture, create, make
Construct is our annual spiritual growth seminar for men ages 17 and above, aimed at building up your faith and establishing a Spirit-filled walk with Christ.


This weekend will include five sessions with a mix of speaking, worship, prayer, hands-on initiatives, solo times, as well as life-changing testimonies and more. This is honestly a not-to-miss seminar.
See you in December!

"You, God, are my God, earnestly I seek You…"
Psalm 63:1

---
---
2017 Construct Men's Seminar Leadership Team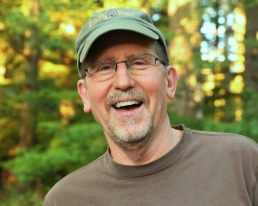 Our speaker is Doug Hazen, a man deeply drawn to a vibrant and growing relationship with Jesus through a life-style (and job!) of prayer. Doug is extremely busy in full-time ministry, being an involved grandparent, adopting two more young children, being an elder and on the preaching team at his church, but he said yes to Construct because of his passion to lead others closer to his Savior. If you are brave enough to attend our men's spiritual growth seminar, you'll be a man changed from the inside out!

Doug has been part of WorldVenture for 25 years, first as a career missionary, then the NW Area Director, and currently the National Director of Mobilizing Prayer, a job tailor-made for him due to his lifestyle of and belief in earnest prayer!

---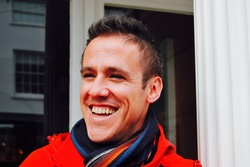 Sky Cady will be joining us as our worship leader again this year! Sky is a long time-friend of Doug Hazen's as they worked together at a Missions Pastor Retreat several years ago. He attended Multnomah University and has spent the last five years being a part of youth ministry and worship in England. He and his wife Jodi have a baby boy named Sawyer. We are especially excited to have Sky join us this year as he is a solid, spiritual, disciplined man who enjoys spending hours each day in the Word and in prayer.


---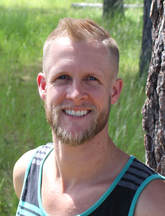 Micah Anderson is the Program Director at Camp Jonah. He completes this leadership team with his love for Jesus and his gift for leading hands-on initiatives that challenge and inspire you to walk stronger and closer to Jesus.

---
---
Tentative Schedule:

FRIDAY
6:00 Registration, Move In, Snack
6:30 Experiential Worship
7:15 Break
7:30 Session 1: Blueprints
10:00 Free Time
12:00 Lights Out



SATURDAY
7:00 Walk/Run the 2.8 mile Block
8:30 Breakfast
9:00 Session 2: Communication
11:00 Snack, Personal Reflection
11:30 Session 3: Teamwork
(Lunch Included)
4:30 Debrief
5:00 Free Time, Prayer
5:30 Dinner
6:30 Session 4: Job Success
9:30 Free Time, Campfire/Testimonies
12:00 Lights Out



SUNDAY
7:00 Walk/Run the 2.8 mile Block
8:30 Breakfast
9:00 Session 5: Boss Relations
11:00 Prayer of Blessing
11:30 Snack, See You Next Year!


---