GRAND CAMP

- Building a Legacy

Overnight Resident CampDates:

July 6-8, 2018

(5:00pm Friday through 10:00am Sunday)

Grades:

For grandkids suggested grades K-6 (but any age is welcomed)

Following the tradition of founder Grandma Duke – take advantage of this opportunity to spend some quality time doing camp with your grandkids! Relax, enjoy and make some lasting memories with your grandkids while Jonah takes care of all the food, activities and program! Cost:

For each of our camps, you will find three different camp prices. You get to choose the one that best fits your family's ability to pay. Please consider selecting the highest price your family is able to afford. By doing so, you'll help cover the true cost of running camp.

Please

click here

for more details.

Early Bird Discount:

Register by May 1st to receive $25 off!

---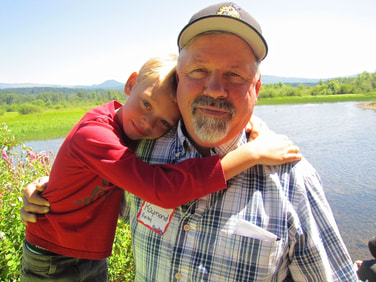 Housing Options
On Campus: Bring your own RV or tent, or stay in gender-separate dorms. We also have tents and mattresses that you can borrow
(please ask in advance if you'd like to borrow a tent)
Off Campus: Please let us know prior to your arrival which housing option you have chosen:
Elk Meadows RV Park
Trout Lake Grocery (509-395-2777)
Trout Lake Valley Inn
Cozy Cabins
---
---
2017 Grand Camp Speaker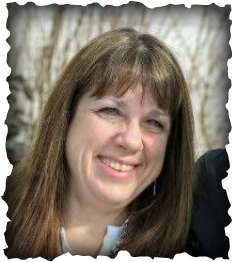 Beki Duke From preacher's kid to dairy farmer's wife to running a camp, Beki has experienced a very full and rewarding life. What she finds the most rewarding, however, is not just a strong marriage or a houseful of her kids and grandkids, but her 'Yes Journey' with Jesus. She often says, "I don't want to be good anymore, I want to be God's." And there are stories to tell: How she and her husband, Jeff, sold their dairy farm to start a camp, how she is now part of a recovery program, about brokenness in her family, and about wholeness and completeness with Jesus! Chapel time will become story time as Beki plans to share honestly some stories of her life, mixed with some fairy tales, that will make you laugh (and cry) and challenge you to Say Yes to living of life of deep devotion to Jesus.


---
---
Grand Camp Recap & Highlights
Camp Jonah began 20 years ago following in the footsteps of co-founder Grandma "Bernice" Duke. She did "Cousin Camps" for her 24 grandkids for many years prior to starting Jonah. In this tradition, Grand Camp was added to our summer schedule in 2011. There's nothing like grandparents arriving for a full, fun weekend with one or more wiggly, excited grandkids in tow. Grandparents Bob and Kim Spotts led our chapel times this summer and encouraged us to be intentional about our relationships with our grandkids and our Savior. Due to a rainy forecast, the schedule was changed to a mostly indoor program, which included the Great Jonah Adventure, a Just Dance Party, visiting the Camp Store, lots of field games, puppets and camp songs, Gym Jam, and Disney Karaoke. We ended the weekend with a slide show recapping happy smiles and lots of hugs. Grand Camp is a place to make memories, build relationships, talk about Jesus together and have SO MUCH FUN! We can't wait for next year to do it all over again!

---
Grand Camp is an absolute must for any grandparent interested in a significant investment in their grandkids. Ruth and I LOVED it when we attended last year. Jonah provides all the essentials... food, lodging, activities for the kids and a challenging speaker. You just have to love on your grandkids and maybe do the zip line with them!! We'll be back this coming year. Beats Disneyland for our family!!
---
Sponsoring a Camp
If you or your business are interested in sponsoring a camp, click the donate button below and specify in the notes the purpose of your donation. Sponsors starting at $1,000 receive recognition in camp promotional materials and a camp scholarship in their name. All sponsor donations are tax deductible. Questions, please e-mail jonah@campjonah.com.